The ISI-MIROIR levelling channel system
is the only one of its kind on the market
This type of overflow pool is often synonymous with luxury and requires a larger budget than traditional pools. Its incomparable aesthetic qualities and ease of maintenance have nevertheless made it very popular for private pools. After two years of research and development (in partnership with the CSTB and the Pierrelatte training centre for swimming pool professionals) ABP now offers an innovative system that makes these dream pools affordable for both domestic and professional use: ISI. MIROIR.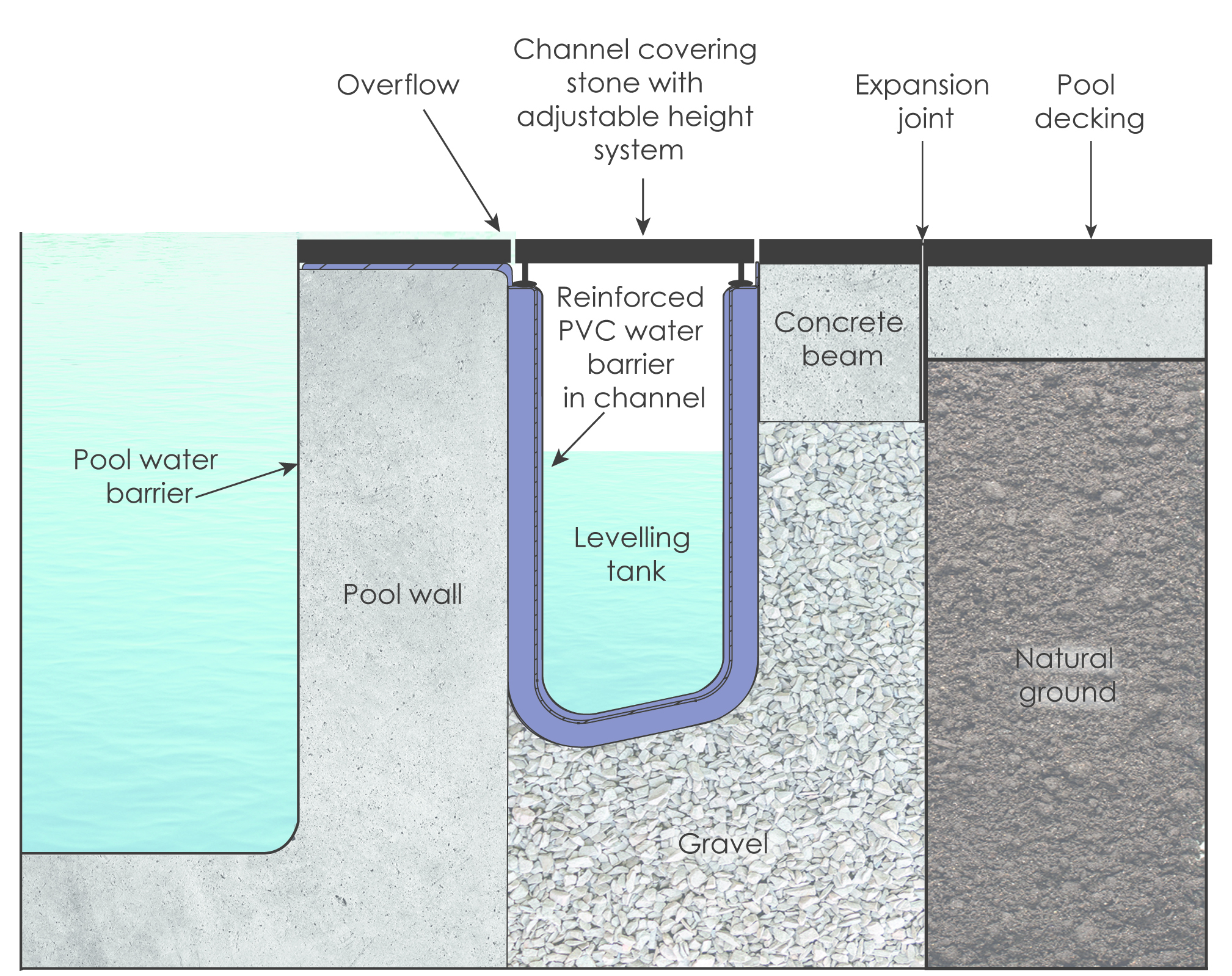 Having achieved our first objective: technical and financial mastery of mirror pool construction, we patented our innovative levelling channel system. In compliance with the latest European standards, our technique consists in combining in a single modular element both the channel and the levelling tank, as well as a system for regulating the height of the levelling course, thus ensuring an optimum water barrier and easy maintenance. ISI.Miroir® also enables us make the previously-unadaptable mirror-pool technique available for all types of pool construction. The 4 major features of the design, easy installation, reliability, optimal water barrier and cost management now make it "the" must-have technique for installing a mirror pool, whether you're building a new pool or renovating an old one.
Installation : There are 6 main stages in the installation of ISI-MIROIR levelling channels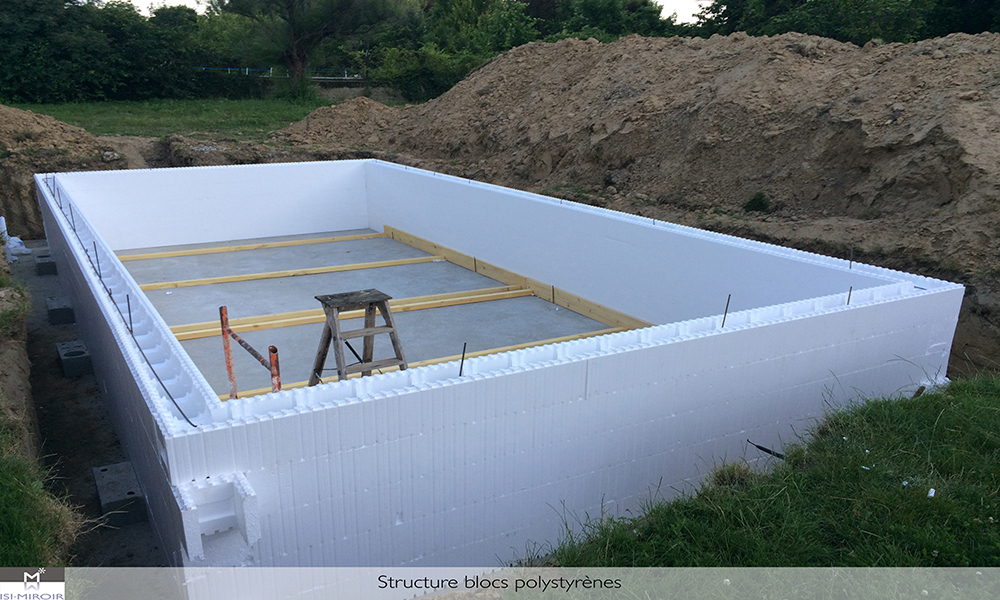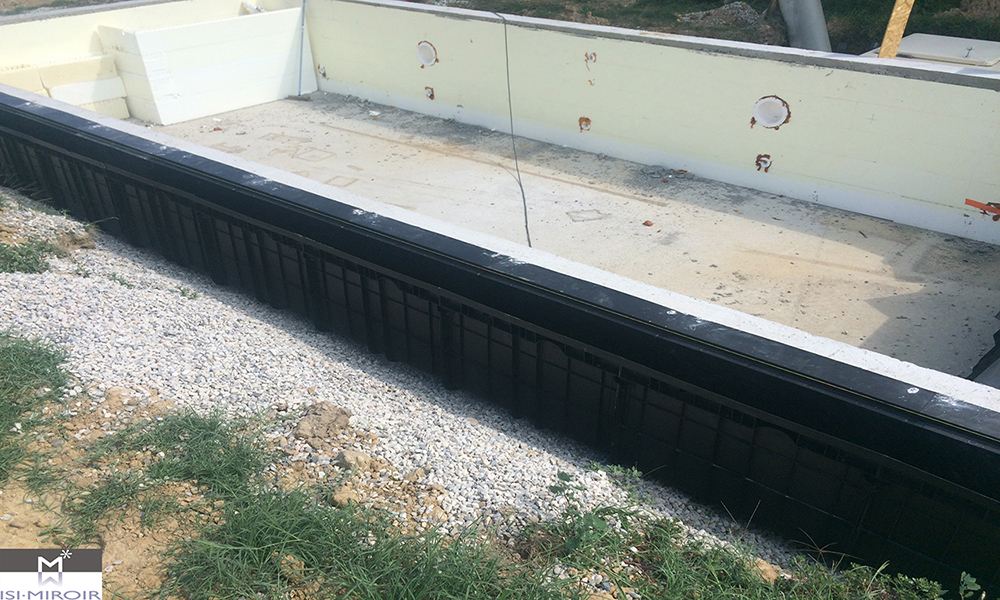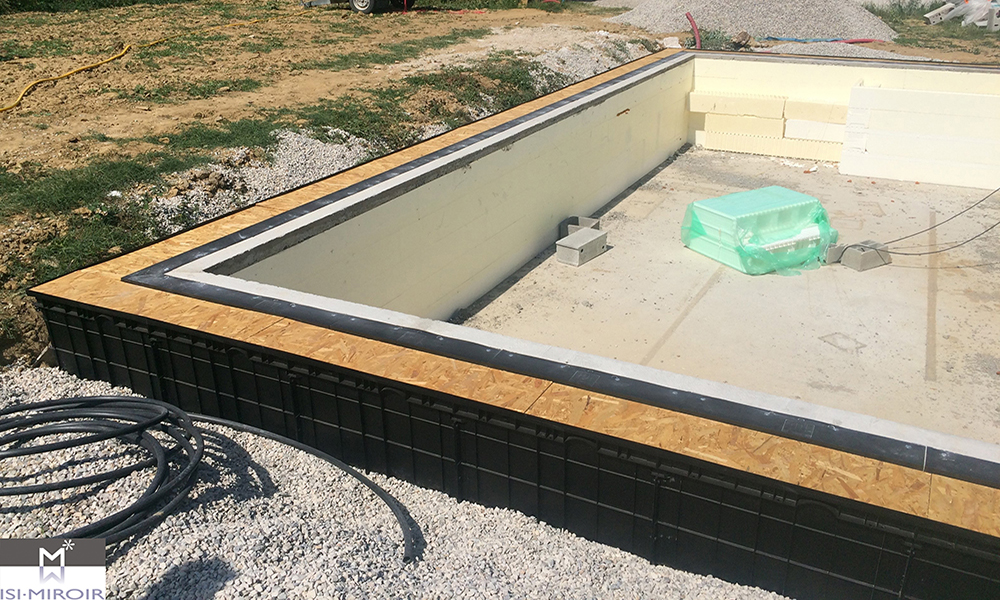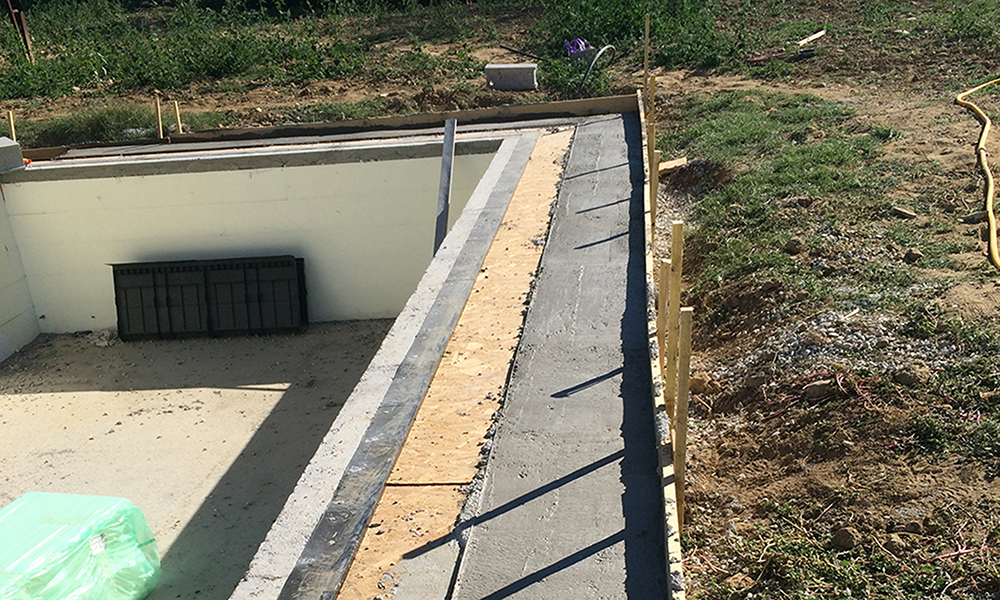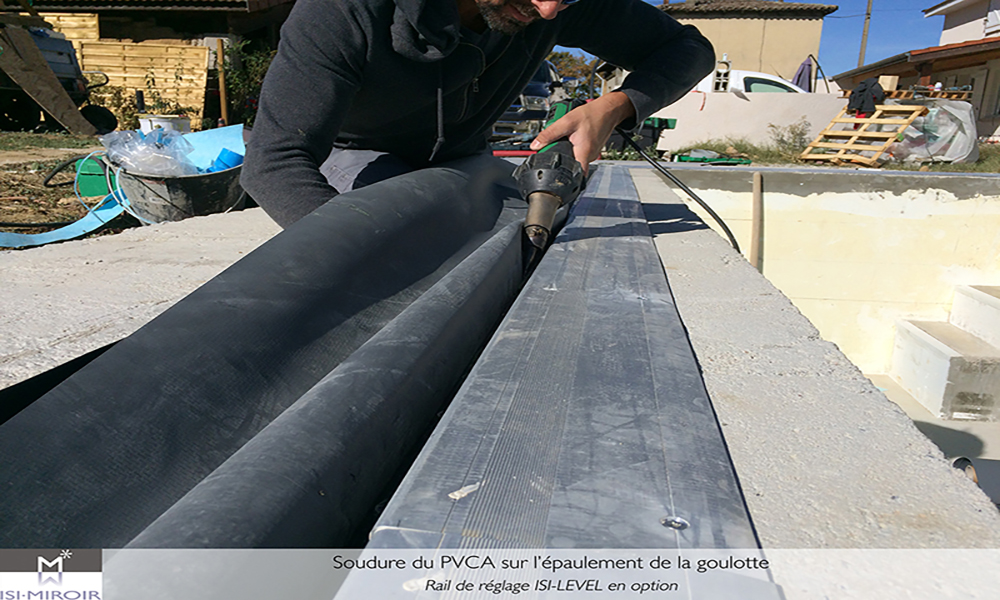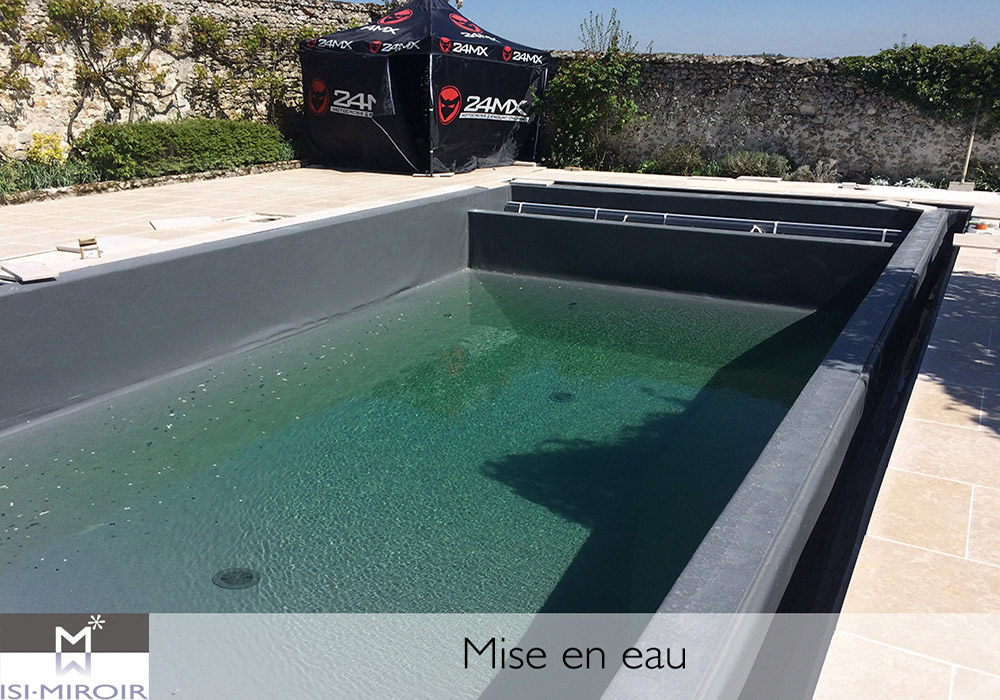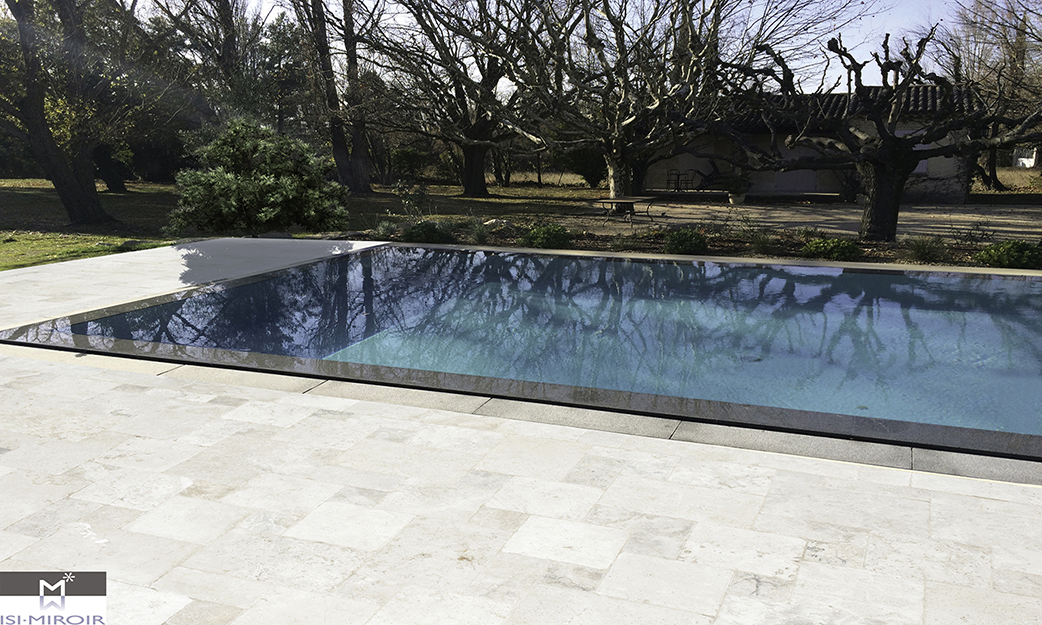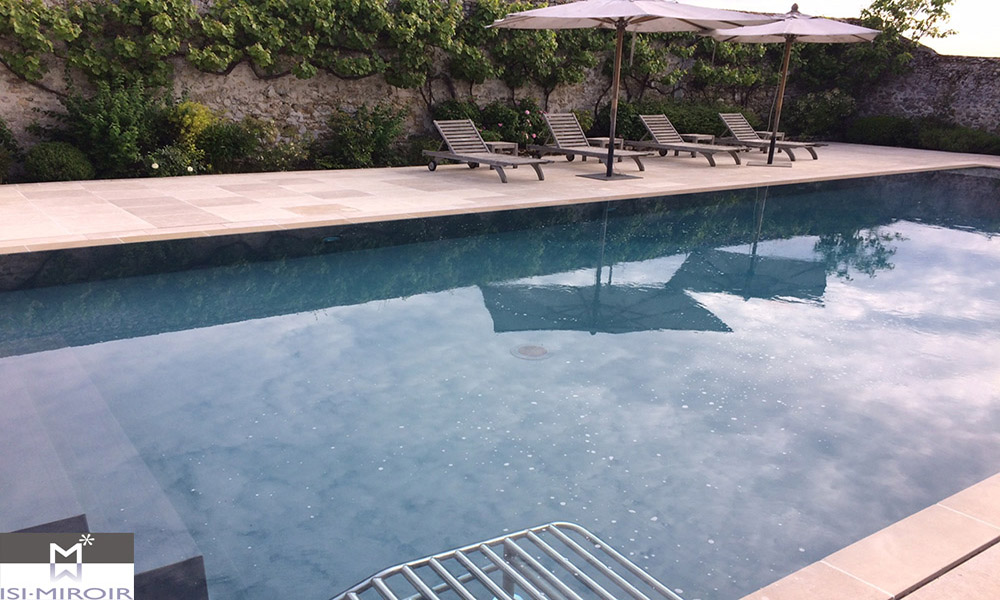 1. Fixing the channels to the levelling course 2. Installing the hydraulic circuit 3. Filling in with crushed gravel 4. Installing a concrete beam 5. Providing a water barrier (reinforced PVC) for channel and the pool 6. Adding the finishing touches



Ask your pool specialist about ISI-MIROIR
ISI-MIROIR: an innovative technique / A complete mirror-effect system for overflow pools
Legal Notice